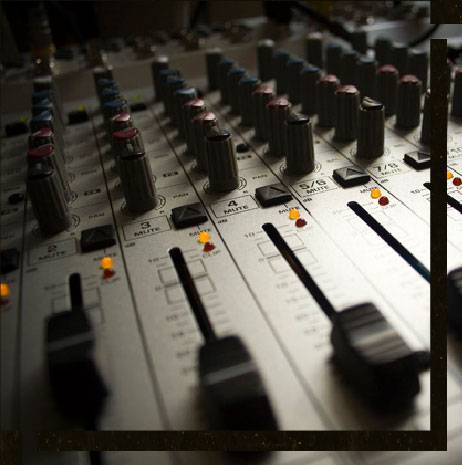 Mixing, Post Mixing and Editing
Music: All styles and genres
Post: Featurettes, Trailers, Commercials/Promos (tv and web), Theatrical Spots etc.
Light Foley (contact me for details)
Voice Over Reels
All file types excepted
Hourly rates as well as block project rates are available
Please contact us for more information
About
Robert (Bobby) Selvaggio is a credited producer, engineer, mixer, re-mixer, editor, songwriter and film composer.
Over the span of his career, he has worn almost every hat from pro tools editing to engineering to producing. The records he has contributed to over his career have collectively sold in the millions worldwide. After spending years working in a variety of studios such as Hit Factory in NYC and Criteria in Miami with multi-platinum and indie acts alike, Robert decided to stop traveling and set up his own place in Southern California. The studio (RBS Gallery and Sound) is a mix of old (neve, api) and new (universal audio, empirical labs) gear with a Pro Tools HDX system as the main workstation.
Robert also works in the film, tv and voice over worlds; engineering, editing and working as a re recording mixer for movie featurettes, commercials, tv promos as well as composing music for trailers and feature films.
Please send all inquires via the contact link above.
Thanks for visiting the site!
STUDIO
The studio is a mix of vintage and modern equipment with Pro Tools HDX as the main workstation. Please email me for a detailed equipment list.
Quick turnaround times are no problem. Files can be delivered in any format via Aspera, Dropbox, WeTransfer, Hightail or any preferred method of our clients choosing.